---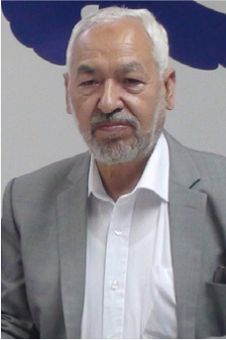 Rached Ghannouchi
Tunisian Politician
Ghannouchi is one of the world's leading Islamic thinkers and one of the most influential Tunisian politicians in the post-revolution transition period. With the fall of President Ben Ali, Ghannouchi returned to Tunisia in January 2011 after spending 20-years in exile. He led the Ennahda (Renaissance) Party to victory in the October 2011 National Constituent Assembly elections. He is currently assistant Secretary-General of the International Union of Muslim Scholars.
Birth: 1 June 1941 (Age: 76)
Source of Influence: Scholarly
Influence: Scholarly
School of Thought: Sunni
Status: Featured in current year
Politics: Ghannouchi co-founded The Ennahda Movement in the 1970s. He was imprisoned several times before being forced into exile. After successfully returning to Tunisia and winning power in 2011, Ghannouchi then, in 2014, quit government and handed power over to a technocratic government, and when elections were held later that year, Ennahda, without Ghannouchi leading them, came second to the Nidaa Tounes party.
Countering terrorism: Ghannouchi has stated that the widespread phenomenon of terrorism in the Arab region is due to corruption in the economic, social and political sectors. He also believes that whoever wants to fight extremism must do so in moderation by following the Tunisian model.