---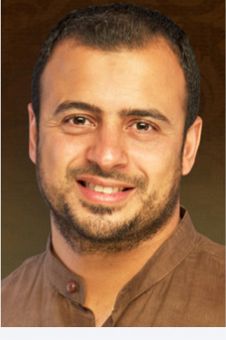 Traditional Sunni Mustafa Hosny is a well-known televangelist and Islamic preacher who presented his first show back in 2004.
Birth: 8 August 1978 (Age: 39)
Source of Influence: Preachers & Spiritual Guides
Influence: Preachers & Spiritual Guides
School of Thought: Sunni
Status: Featured in current year
Changing careers: Mustafa Hosny started his career in sales after obtaining a BA degree in Business from the Ain Shams University in Egypt. His career witnessed a great transformation when he successfully received a Certification from the Institute of training preachers, an affiliate of the Ministry of Awqaf (Egypt).
Preacher: Mustafa Hosny delivers sermons and lectures worldwide and currently presents more than 13 programs on TV and radio channels. He also delivers weekly sermons and lectures at Yousef El Sahaby and El Hosary mosques as well as delivering the Friday sermons at Al Bilal Mosque compound in Mokattam twice a month in Cairo.
Humanitarian: Some of his activities include combating drug addiction amongst youth. He is a supporting member for the Children's Cancer Hospital campaign in Cairo, and delivers seminars and campaigns for the "Life Clear of Smoking Association" in Egypt. He also supports blood donation campaigns.
Social Media: He has nearly 32 million fans on Facebook in addition to over 5 million on Twitter. He has a great following on social media where the combined followers and likes are over 37 million. His daily advice, closeness to the public and softly spoken words endear him to the public and account for his continued influence.