---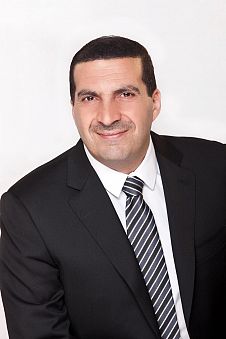 Amr Khaled
Preacher and Social Activist
Amr Khaled has been a televangelist to the Islamic world since 1998. He communicates through his TV shows and web campaigns using Islamic ethics as a way to inspire, foster community development, tolerance and inter-cultural relations.
Birth: 21 August 1963 (Age: 54)
Source of Influence: Media
Influence: Media, Youth. Popular multimedia preacher with highly visited website and social network following.
School of Thought: Sunni, Traditional Sunni
Status: Featured in current year
Popular Media Figure: Part of Khaled's influence derives from the fact that he appeals to the common person. He holds a degree in accounting, and has no formal religious education; wears suits and ties, and has a clean-shaven face except for a trimmed moustache–everything you do not expect from a Muslim preacher. His everyman appeal has led to immense popularity. Khaled is credited with the launch of the first "Muslim reality TV show" Mujaddidun on Dubai Television. Khaled's speeches are published online, and on best selling cassettes and CDs. His website is translated from Arabic into nearly twenty languages and it rivals Oprah Winfrey's in terms of traffic. His videos have racked up over 75 million views on YouTube, and he boasts 23.1 million likes on Facebook.
Community Development: Khaled's goal is to encourage community development in the Muslim world by its own people with religious faith as the guiding inspiration–something he believes should be linked to interfaith dialogue, tolerance and moderation. The break up of communities is something Khaled sees as responsible for the malaise in the Muslim World, and something he believes puts the future of young people in jeopardy. One program he has launched to realize this objective of community development is Life Makers, which has a stated goal of producing a renaissance for the Arab and Muslim Worlds.