Dr Aaidh Al Qarni
Saudi Scholar
Birth: 1 January 1960 (Age: 57)
Source of Influence: Political
Influence: Writer of the popular selfhelp book Don't Be Sad (La Tahzan), which has sold over 2 million copies.
School of Thought: Sunni
School of Thought: Moderate Salafi
Status: Featured in current year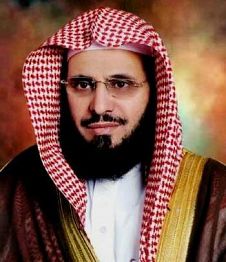 Dr Aaidh Al-Qarni is a prominent Saudi scholar, author, and activist preacher, best known for his popular self-help book Don't Be Sad. Dr Al-Qarni has garnered a substantial following through a preaching career which spans various modes of broadcast media, from audio lectures to a comprehensive website, alislamnet.com. He lectures at mosques, colleges, and Islamic institutions, and hosts a popular weekly television show. He was found guilty of plagiarism in 2012 and has since lost some of his standing. He still has a powerful following, with over 800 lectures online and more than 30 million followers across social media.